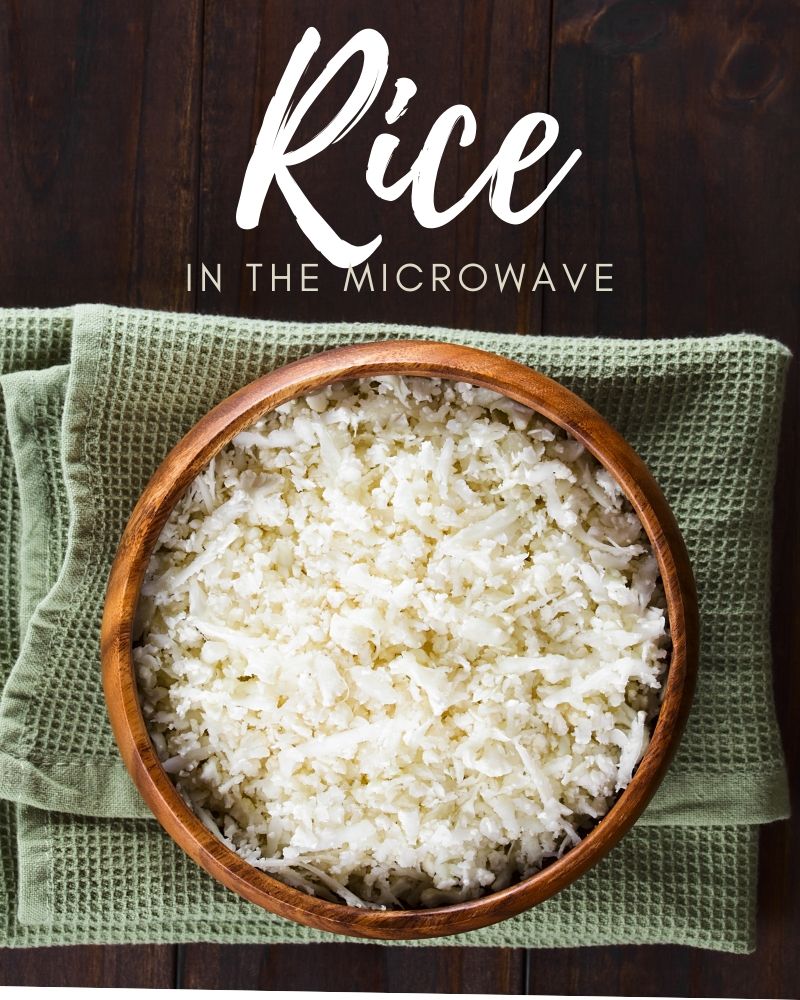 You don't need a rice cooker to cook perfect, fluffy rice. To cook rice in the microwave, you'll need:
1 1/2 cups rice
2 1/4 cups water
microwave-safe pot or bowl with lid
What kind of rice can I cook in the microwave?
Regular white rice
Jasmine rice
Sushi or short grained rice (like Japanese or Korean)
Basmati rice
Long-grained rice
This method is NOT for these types of rice:
X Instant (parboiled) rice
X Wild rice
X Brown rice
X Arborio rice
What kind of container is best to cook rice in the microwave?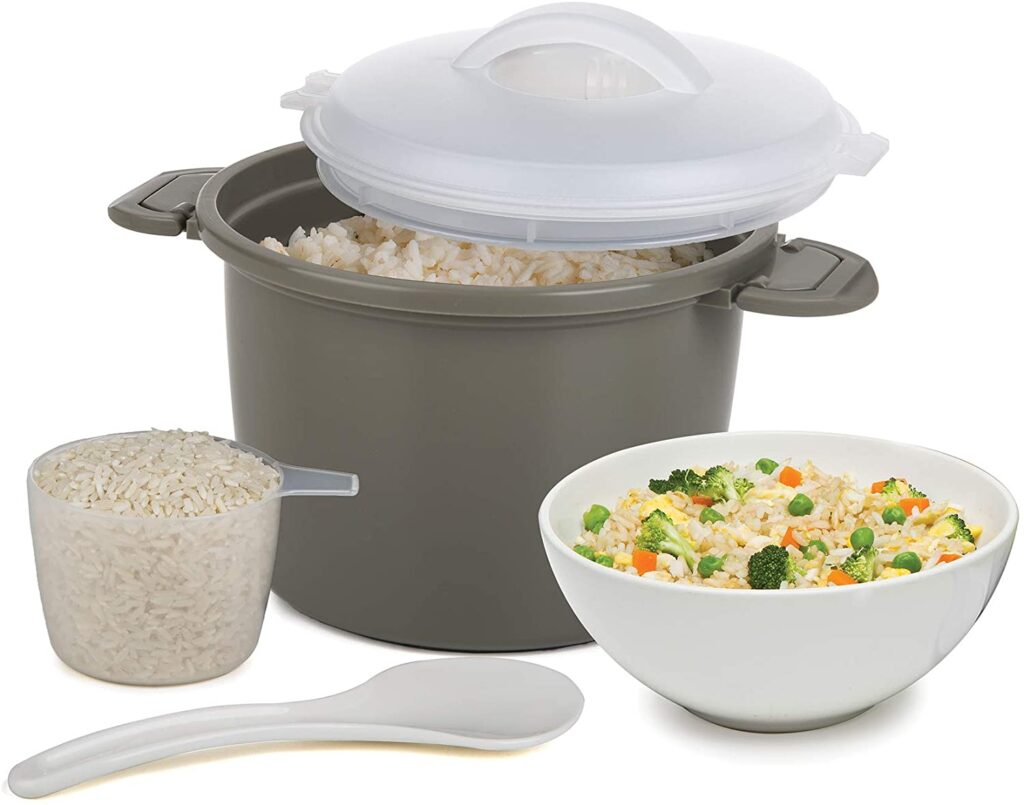 The types of cookware that's best for cooking rice in the microwave is round, tall, and has a good fitting lid.
When rice cooks, it's actually boiling in the water. If your pot is not or large enough, it will boil over, making a mess in your microwave (just like when you cook pasta in a pot).
Choose a pot that gives you plenty of room. You can use a tall Corningware with glass lid or a product that is made specifically for cooking pasta, rice, vegetables in the microwave, like this Progressive Cooker for around $10.
Yield: 4
How to Microwave Rice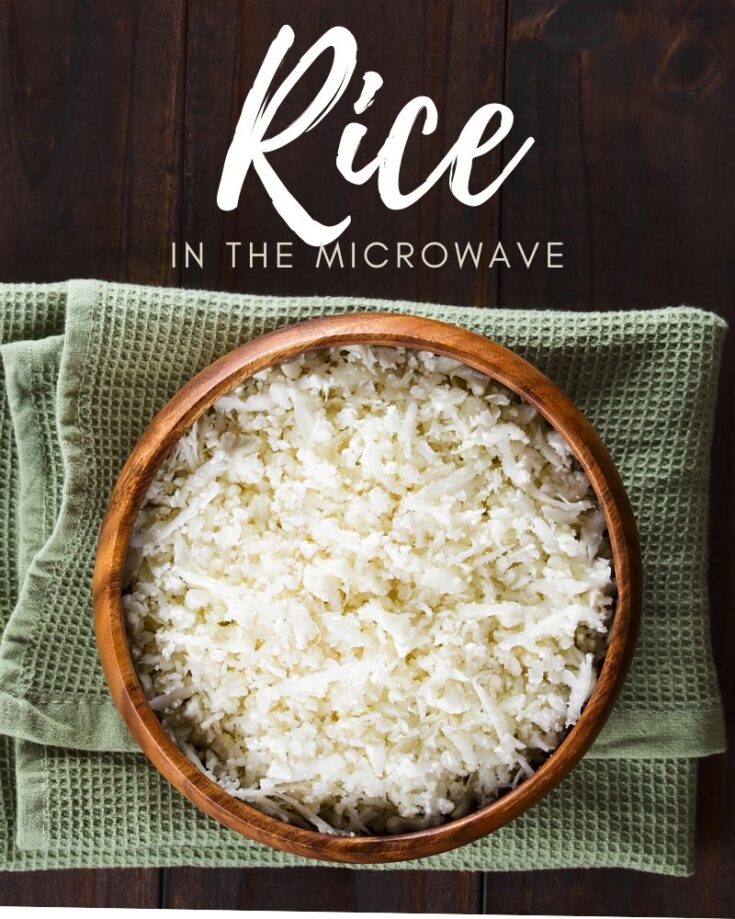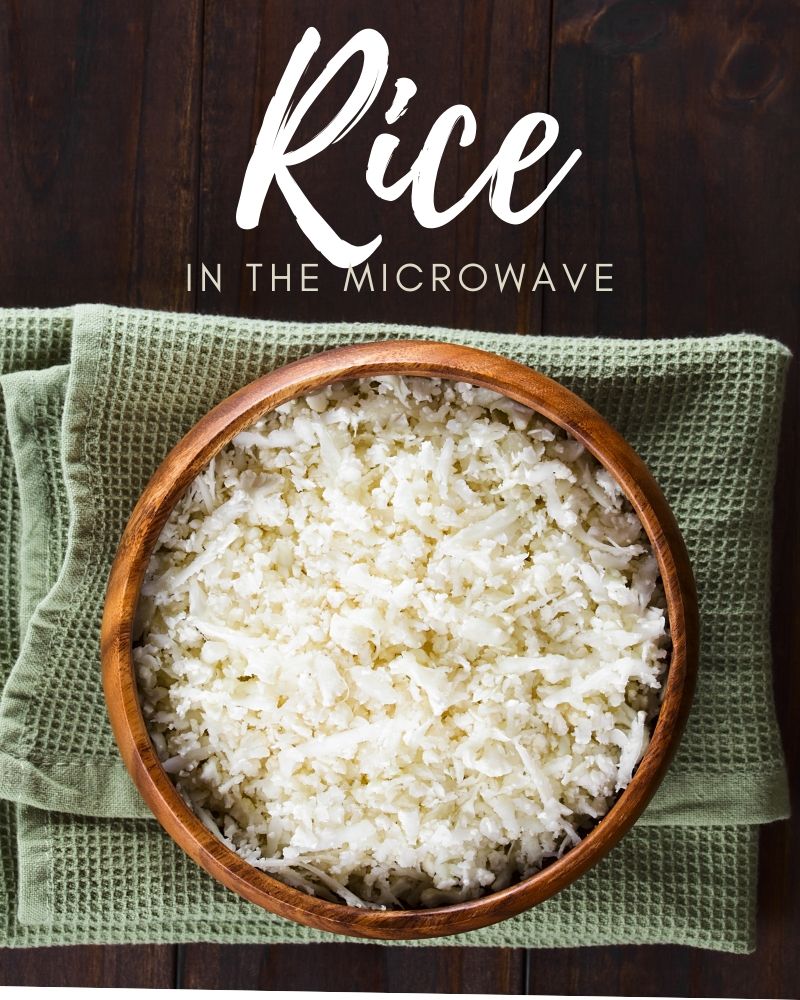 Additional Time
5 minutes
Ingredients
1-1/2 cups rice
2-1/4 cups water
Instructions
Add the rice to your microwave pot and fill pot with water, almost to the top. Give the grains a good washing by swishing your hands in the rice and agitate with fingers. Dump out all the water (without spilling any rice) and repeat 2-3 more times until the water is less cloudy. Pour as as much water as possible without spilling any of the rice.
Fill pot with 2 1/4 cups fresh water and cover with lid.
Optional: place a dishtowel in microwave, put pot on top of dishtowel. This helps keep microwave clean in case of boiling over.
Microwave high 5 minutes at 100% power. Microwave 15 minutes at 50% power. Let rest, covered for 5 minutes. Test for doneness, and cook an additional minute, if needed.